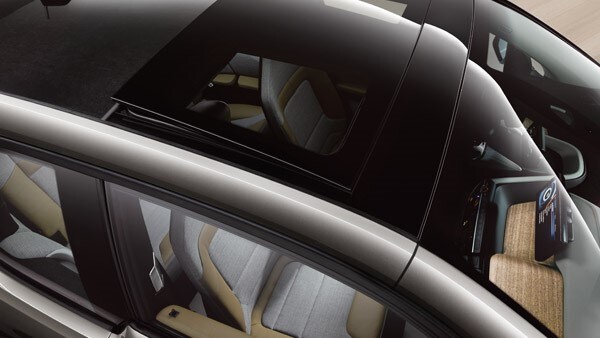 Sustainability an BMW i.
Reinventing mobility with sustainability at its heart takes more than just a vision. There is a lot to consider - starting with the question: where does sustainability begin? The answer: in the same place as it ends. 
Sustainability characterizes BMW Group's approach. Which is why we are the Dow Jones Sustainability Index leader for the eighth year running, chosen as the most sustainable company in the automotive industry once again. With BMW Efficient Dynamics, we have set ourselves the goal of continually reducing emissions while increasing driving pleasure. BMW i uses innovative BMW Efficient Dynamics technologies but goes even further: from design to production, from the useful life of the vehicle to its disposal, every detail is based on sustainability. We believe sustainability is an attitude that doesn't have a beginning or an end.                                        
Production
The BMW Group has topped the Dow Jones Sustainability Index every year since 2005 as the world's most sustainable automotive manufacturer. This has driven us to continue to set new standards. The energy-intensive carbon fiber manufacturing process was set up in Moses Lake, USA, where it uses 'clean' energy from one of the world's largest hydroelectric power plants-the Grand Coulee Dam. The BMW i plant in Leipzig is also fully-powered by four specially-constructed wind turbines. We have also reduced energy consumption in the Leipzig plant by 50%, and water consumption by up to 70%.* *compared with the industry-leading BMW average.
The aim of developing the BMW i range is not simply to build sustainable cars. It is designed to use the maximum possible sustainability-produced and recycled materials inside and out. The interior of the BMW i3 sets a new standard, making sustainability tangible.
Another milestone is the innovative Life Drive car architecture, with its carbon fiber passenger cell and aluminium drive module. These combine to reduce its weight significantly and optimize the car's range.