M Automobiles
The world's toughest test track is where M automobiles learn their moves. The northern loop of the Nurburgring is in the soul of every M creation. Creations that are made for motor sport and which feel at home every road throughout the world. 
You have to give your all to win. Motorsports leave no room for anything else. And we expect nothing else from ourselves. This rule applied with the legendary BMW M1 sports car which Niki Lauda and Nelson Piquet drove during their Procar series wins. And it's still like this when it comes to the development and construction
of our unique automobiles. Perfection down the last detail is what makes M automobiles what they are: the dynamic embodiment of driving pleasure.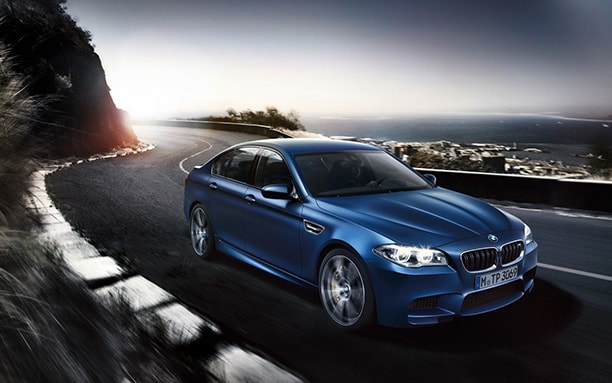 M design
Perfection and beauty belong together. Aesthetics isn't just a matter of surface, color, paintwork or material - it is also expressed via aerodynamic design and other technical qualities. The designers and engineers at BMW M know that form and function go hand in hand, and they work to create solutions that combine these two aspects into a single, spectacular work of art.
A sports car has no unnecessary details. This is true above all for aerodynamics: even the wing mirrors of a BMW M have to perform well in the wind tunnel. But air doesn't have to be all about resistance: the wide intakes in the characteristic M front air dam let the engine breathe and cool the large brake discs of the M light alloy wheels, while the airflow along the rear diffusion lends added down force. Side gills are immediately visible, as are the obligatory M twin exhaust pipes. Combined, they are the hallmarks of an athlete in peak condition.
M Power

The special thing about all M engines: they're not tooled-up versions of standard production engines, but independent developments of motor sport technology for the road. Their innovations point the way for other BMW engines. The words "M Power" are an exclusive mark of quality - it promises unique technology, breathtaking performance and absolute quality.
Top output that leaves the mundane behind. Torque plateaus that other engines don't even approach. Instant power from every touch of the accelerator. And behind it all, scores of innovative technological improvements: high-torque concepts, Twin Scroll twin turbochargers with a cross-bank exhaust manifold, single throttle valves, forged crankshaft. 8-cylinder or 10-cylinder: all of our high-performance engines unite maximum power with maximum efficiency.